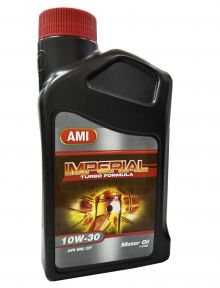 IMPERIAL SN/CF 10W30
GENERAL:
Exceeds manufacturers' engine warranty requirements.
Compatible with other convention motor oils.
Superior protection against wear and corrosion.
Recommended for all gasoline / diesel engine latest warranty requirements of U.S., Japanese and European manufacturers specifying API SN/CF
DIRUMUSKAN:
Patuhi tahap waranti syarat pengeluaran minyak engine.
Serasi dengan konvensyen minyak pelincir.
Perlindungan daripada kakisan.
Cadangkan untuk semua gasolin / enjin diesel
Patuhi waranti terbaru syarat pengeluaran minyak engine U.S, Jepun dan Eropah gred API SN / CF