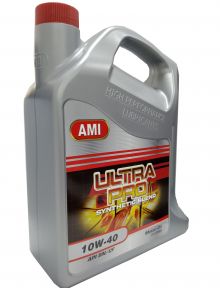 PRO HIGH PERFORMANCE SYNTHETIC 10W40 SM/CF
GENERAL:
Designed to protect engines that operate under the most extreme conditions.
Fortified to meet the oxidation and thermal stability needs of hot running engines.
Formulated to a higher detergency level that provides outstanding performance.
Recommended for all gasoline / diesel engine latest warranty requirements of u.s., japanese and european manufacturers specifying API SM/CF.
DIRUMUSKAN:
Direka untuk melindungi enjin-enjin yang beroperasi dengan syarat-syarat yang paling ekstrem.
Dicipta khas untuk enjin-enjin panas yang memerlukan pengoksidaan dan kestabilan.
Dirumuskan ke tahap yang tinggi untuk prestasi cemerlang.
Sesuai untuk semua enjin gasolin / diesel waranti terbaru tertakluk syarat-syarat U.S, Pengeluar-pengeluar Jepun dan Eropah menentukan API SM / CF.
配方:
提供耐高热性能公约车引擎
兼容与其他公约车用机油.
保护引擎耐高热性能.
跟据美国 ,日本的和欧洲的厂家汽油/柴油机最新保证要求的指定指数 API SM / CF