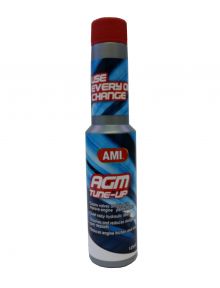 AMI AGM TUNE-UP
GENERAL:
•
Cleans valves and rings to improve engine performance.
•
Quiet noisy hydraulic lifters.
•
Dissolves and reduces sludge and gum deposits.
•
Reduces engine friction and wear.
DIRECTIONS:
•
Add content to crankcase. Compatible with both mineral oil and synthetics. For turbocharged or non-turbocharged engines.