Products
|
Transmission Fluid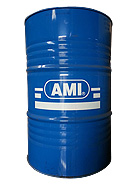 AUTOMATIC TRANSMISSION FLUID PREMIUM MULTI DIIIM
FORMULATED:
Recommended for use in automatic transmission, transaxles, power steering and hydraulic application requiring any DEXRON III, DEXRON or MERCOM fluid ; Ford Tyre, Ford "H", Allison C-4; Caterpillar TO-2 and Denison HF-O.
Premium multi-purpose transmission fluid formulated with high-viscosity base stocks and a robust additive system designed for a wide variety of automatic and power shift transmissions.
It has select friction modifiers, enhance oxidation and thermal stability and corrosion resistance to ensure long component life.
DIRUMUSKAN:
Dicadangkan untuk kegunaan transmisi automatik, transaxles, power sterring dan penggunaan hidraulik yang memerlukan DEXRON III, DEXRON atau cecair MERCOM ; Ford Tyre, Ford "H", Allison C-4; Caterpillar TO-2 dan Denison HF-O.
Premium serbaguna cecair Tranmissiion dirumuskan dengan pekatan tinggi dan sistem campuran tersebut direka khas untuk pelbagai jenis automatik dan penyiaran anjakan kuasa.
Pengubahan pergesekan dipilih untuk meningkatkan pengoksidaan dan kestabilan haba dan pengkakisan supaya komponen bertahan lebih lama.