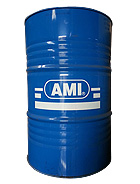 SUPER XLO DIESEL 20W/50 CF4/SF
FORMULATED:
Exceeds manufacturers' engine warranty requirements.
Compatible with other convention motor oils.
Superior protection against wear and corrosion.
Recommended for all gasoline / diesel engine latest warranty requirements of U.S., Japanese and European manufacturers specifying SAE20W50
DIRUMUSKAN:
Patuhi tahap waranti syarat pengeluaran minyak engine.
Serasi dengan konvensyen minyak pelincir.
Perlindungan daripada kakisan.
Cadangkan untuk semua gasolin / enjin diesel
Patuhi waranti terbaru syarat pengeluaran minyak engine U.S, Jepun dan Eropah sepecifi SAE20W50
配方:
超过厂家的机油保证要求.
兼容与其他公约车用机油.
优越保护引擎以防腐蚀和侵蚀.
跟据美国 ,日本的和欧洲的厂家汽油/柴油机最新保证要求的指定指数 SAE20W50