Products
|
Transmission Fluid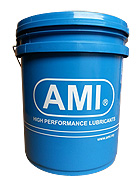 MULTI-PURPOSE HYPOID GEAR LUBRICANT Gear Oil Sae 140 GL5
FORMULATED:
Blended from carefully selected premium base stock and compounded with extreme pressure ,anti-oxidant ,anti-foam ,rust and corrosion inhibtors ,pour point depressants and "limited-slip" additives. MPG is designed for use in differentials and conventional transmission in passenger cars and trucks where an API Service Classification GL5 lubricant is specified.
MPG 140 is suitable for top-up in a complete drain & refill is required.
Also suitable for use in lubricating points requiring heavy oils as oil lubricated wheel bearing ,steering gear, transfer cases and universal joints . Checked Owners Manual for correct viscosity grade.
DIRUMUSKAN:
Dirumuskan dengan premium terpilih dan dilengkapi lagi dengan tekanan extrem ,anti-oxidant ,anti-foam ,karat dan kakisan inhibtors ,pour point dan "kegelinciran yang terhad" bahan-bahan tambahan. MPG direka khas untuk digunakan dalam pelbagai transmisson untuk kereta dan trak yang menggunakan pelincir API SERVICE CLASSIFICATION GL5.
MPG 140 adalah sesuai untuk ditambah jika perlu. Juga sesuai untuk penggunaan dalam melincirkan kaitan roda ,steering gear, kes pemindahan dan sendi bersama . Sila check manual untuk gred kelikatan yang sesuai.
配方:
從精心挑選的優質混合和複合油,抗氧化,抗泡,防銹,防腐,降凝劑和"限滑"添加劑。 MPG的是設計用於客車和卡車在一個 API 服務分類 GL5 潤滑劑是指定也適合使用油潤滑點需要大量的輪轂軸承為機油潤滑,舵機。檢查用戶手冊正確粘度等級。